There is no doubt that the covid-19 pandemic changed the world at large.  Post-vaccine we continue to experience a forever changed world through the way we do business, interact with others and shop.  Globally, the fashion industry was one of the hardest hit industries, as government mandated social distancing measures resulted in non-essential retail fashion businesses closing.  During the course of the pandemic, the fashion industry was irrevocably changed in 5 major ways.
1. Increased demand for sustainable and ethical fashion
Some of the biggest news stories to come out during the pandemic, increased the attention of the sustainability and ethical practices of fashion brands.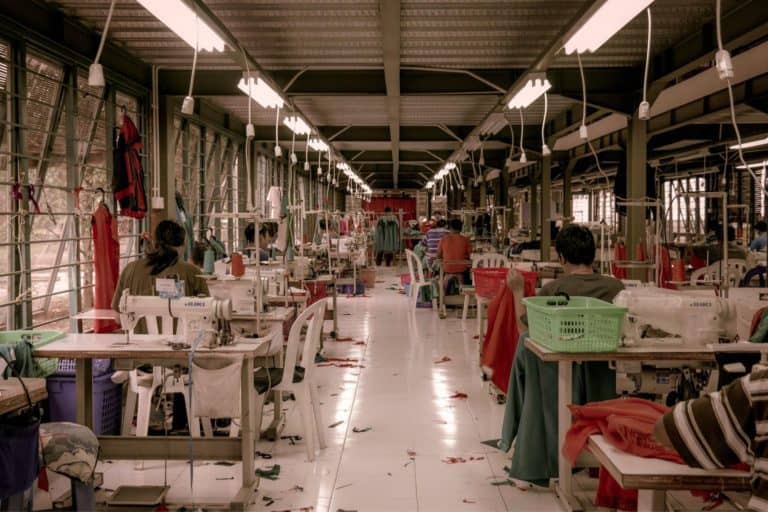 Garment workers not being paid
As mandatory shut downs became enforced by governments, non-essential businesses, including fashion stores were closed.  This had a huge impact on the revenue for many brands, as bills for storefronts, staff and overhead piled up. In an attempt to save their bottom lines many well-known fashion brands either cancelled orders or refused to pay for already completed orders.  Bangladesh alone experienced a $3.7 billion loss in cancelled or suspended orders as of June 2020.  Consumers and non-profits responded in turn with targeted social media campaigns around "Who Made My Clothes".
The pandemic gave rise to precarious living and working conditions for garment workers. To slow the spread of the virus some factories created conditions where workers would both live in the complex where they worked. This unfortunately gave rise to precarious working conditions including forced labor within fashion supply chains.
The media reported on several well-known fashion brands capitalizing on forced Uyghur labor in Xinjiang. Many fashion brands responded by refusing to purchase raw material or goods manufactured in areas with forced labor; however, some brands are still complicit in using forced labor in their supply chains.
Burning and discarding of unsold merchandise
Supply chain disruptions meant that many manufacturers were short of raw materials to create product including personal protective equipment (PPE).  This is likely why it was especially alarming for the public to learn that many fashion brands were purposely slashing or damaging unsold merchandise and either discarding or burning them.  Consumer backlash have forced these companies to issue apologies and rethink their product end of life strategies. 
2. Proof against greenwashing claims
Greenwashing is the act of purposely misleading consumers with false or inflated sustainability claims.  As demand for responsible and ethical product grew during the pandemic, so did a proportional number of greenwashing claims.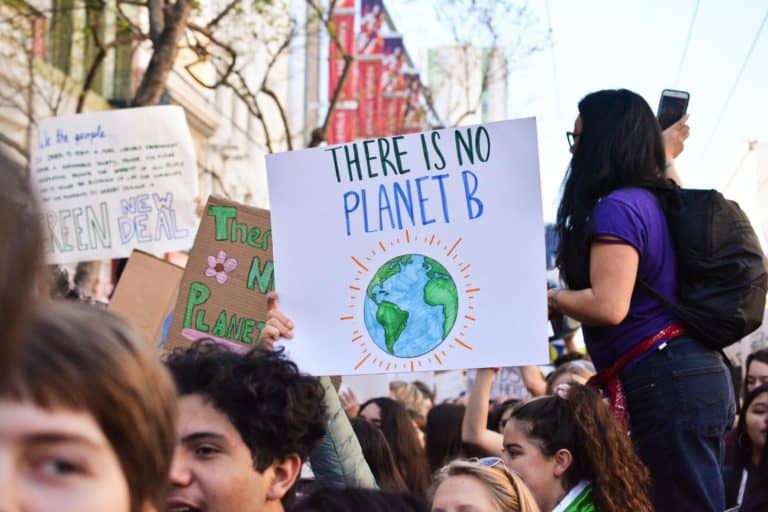 Criticism of fast fashion brands
Many fast fashion brands have developed or launched their own 'environmentally conscious' lines; however, these lines still leverage their existing supply chains and materials.  Recent promotion of in-house recycling programs seems like a great idea, but the lack of infrastructure to support the recycling of most clothing, especially blends, often means that most items cannot be repurposed.  Consumers appear to be paying attention, as many fast fashion retailers closed or declared bankruptcy over the past few years.
Legislation to regulate sustainability claims
To promote positive climate action the European Union rolled out the 'EU Green Deal' in 2019.  Recently a proposal was issued requiring companies to substantiate any green or sustainability claims.  This is expected to be implemented in 2022.  Canada and the US are similarly looking into regulating sustainability claims, with the FTC putting many businesses on notice for misleading claims.  The Canadian Competition Bureau has added language to their site about ensuring sustainability claims are justified.
People are demanding more from their governments and countries, with many partaking in global climate marches to protest climate inaction.  Most recently over 100,000 people took part in a climate protest against the United Nations summit COP26 labeling it as 'greenwashing'.  Climate activism extends to the runway, with protestors most recently crashing the Louis Vuitton show in Paris.
3. Supply chain diversification including onshoring
Every industry was hit with manufacturing constraints during the strict global lockdowns.  The fashion industry was hit especially hard, after being deemed non-essential.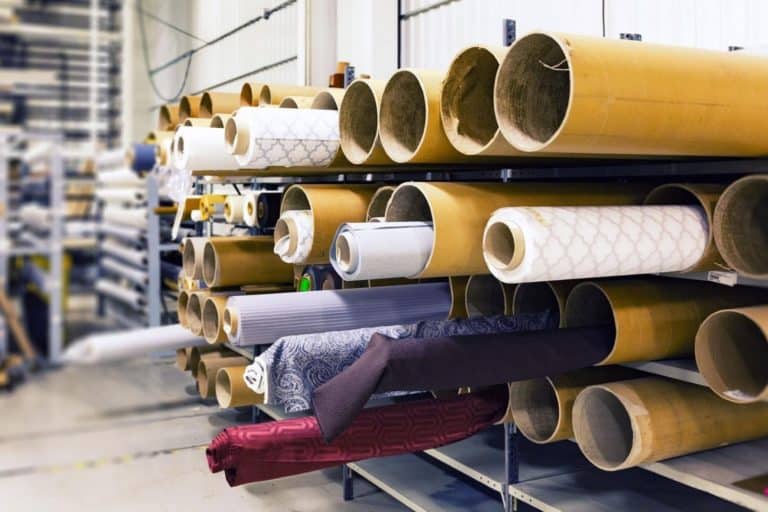 Raw materials are typically transported through a variety of channels to be converted into apparel.  China's lockdowns impacted the fashion supply chain immensely, as the world's largest textile and apparel producer.  With labor, production and transportation services reduced, the fashion supply chain suffered backlogs and shortages.  Some businesses are still struggling to recover.
Manufacturing constraints
The pandemic exposed the weakness of sourcing from one location, as some countries were hit harder by the pandemic.  Apparel businesses that relied on sourcing from these harder hit countries suffered significant delays and backlogs.  Fashion brands that were able to diversify their supply chain pre-pandemic saw least interruption and were able to recover more quickly.  Delays in the supply chain resulted in financial hardships for many fashion brands, as store rental costs and unsold stock accumulated. 
Significant backlogs in supply chains were also impacted by reduced transportation from offshore locations.  Prior to the pandemic many fashion manufacturers were looking into reshoring production to increase oversight, improve quality control and decrease turnaround time.  Although the pandemic increased the number of brands looking to re-shore production the lack of supporting infrastructure remains the biggest hurdle.  Small production facilities such as Fashion Exchange in Toronto were willing and ready to serve fashion brands.
4. Necessity of a digital store front
With more people getting vaccinated the world is just starting to open up again; however, obstacles created by the pandemic still remain for many consumers.  The inclusion of an omnichannel approach, in particular a digital store front, continues to help many fashion brands.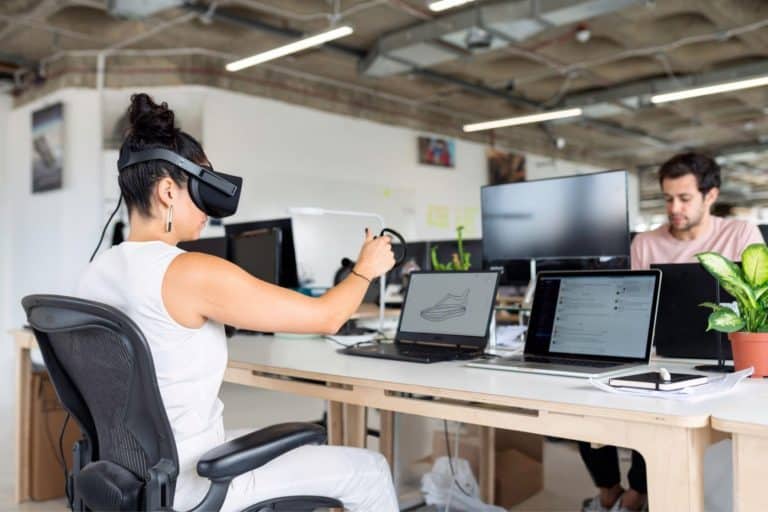 Ability to reach a broader audience
During the inception of stay-at-home orders and social distancing measures many businesses realized the importance of an online platform.  McKinsey reported that 35% of people were browsing online for fashion inspiration at least once a week.  This is echoed by the fact that e-commerce sales in Canada increased by 110% compared to the year prior to start of the pandemic.  Inditex, the owner of Zara, invested about $3 billion in upgrading its online shopping systems.  It's also interesting to note that many consumers tried a new brand or online shopping for the first time during the pandemic.
Hesitancy to return to business as usual
For variety of reasons, people are hesitant to return to the 'old way' of shopping.  Older individuals and those with comorbidities are not as comfortable engaging in shopping the same way as before.  Some psychiatrists attribute this change in behavior to 'cave syndrome', where people have become accustomed to the behavior of masking, isolating and not having people over.  Whatever the cause may be, statistics emphasize this change in behavior, as 60% of people are visiting brick-and-mortar stores less.
After a year of online shopping, consumers and retailers have embraced the added convenience of digital platforms.  Consumers readily continue to take advantage of the ability to browse different styles and take advantage of coupon codes.  Fashion brands have been able to collect important customer data, enabling them to better adapt to changing consumer fashion preferences.  Embracing technology also enabled the fashion industry to connect with consumers through personalized designs, digital tradeshows and virtual runways. 
5. Shift in consumer clothing preferences
During the height of the pandemic, North American consumer shopping patterns were erratic with hoarding and panic buying behaviors evident at grocery stores.  The fashion industry also experienced a marked shift in consumer buying behavior.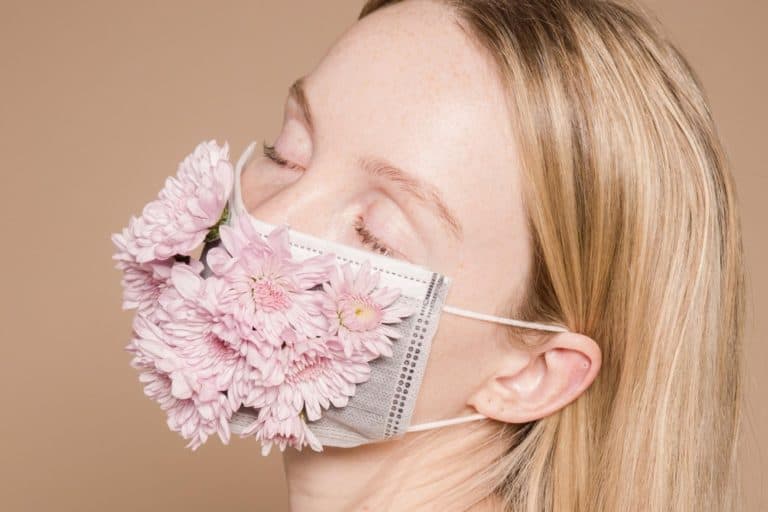 Purchasing patterns
Consumer spending patterns shifted dramatically during the first few months of the lockdown.  In Canada, every sector aside from food and beverage, grocery, and liquor suffered a loss.  The
apparel industry
was hit especially hard, suffering an 28% loss compared to previous year sales.  This shift in buying behavior can be attributed to economic uncertainty, as stores closed and people became unemployed.  However, the
latest statistics
show that Canadian apparel sales are slowly recovering, with July and August sales numbers surpassing 2019 and 2020.
Comfort and longevity
Although sales are starting to recover, it's important to note that consumers are not spending the same way.  Lockdowns and working from home caused consumers to favor how clothes made them feel over their aesthetic value.  This resulted in consumers favoring comfort and casual styles.  In spite of the apparel industry losing money during the first year of the pandemic, the activewear market in the US soared 40% during the first week of April.
Facemasks and PPE
Not surprisingly, facemasks and PPE have become the newest trend as a result of the pandemic.  Many fashion brands have
sold out
of facemasks, with consumers wanting to buy and wear the same brand as their favorite celebrities.  Designers have also created the
trikini
– a bikini that includes a facemask.  This trend will continue into the next year at least, as most businesses and public spaces require patrons to wear a mask.
A lot has changed over the past 2 years, as we continue to adapt to a changed world.  With the threat of new variants, it is important for fashion businesses to keep these 5 key areas in mind in order to continue to be successful:
Ensure that sustainability is key part of their business strategy
Backup all claims of sustainability and ethics
Explore diversifying their supply chains
Maintain a digital store front
Prioritize changed consumer preferences
Remember you don't have to do it alone.  If you need help with validating, measuring or certifying your fashion business we can help!